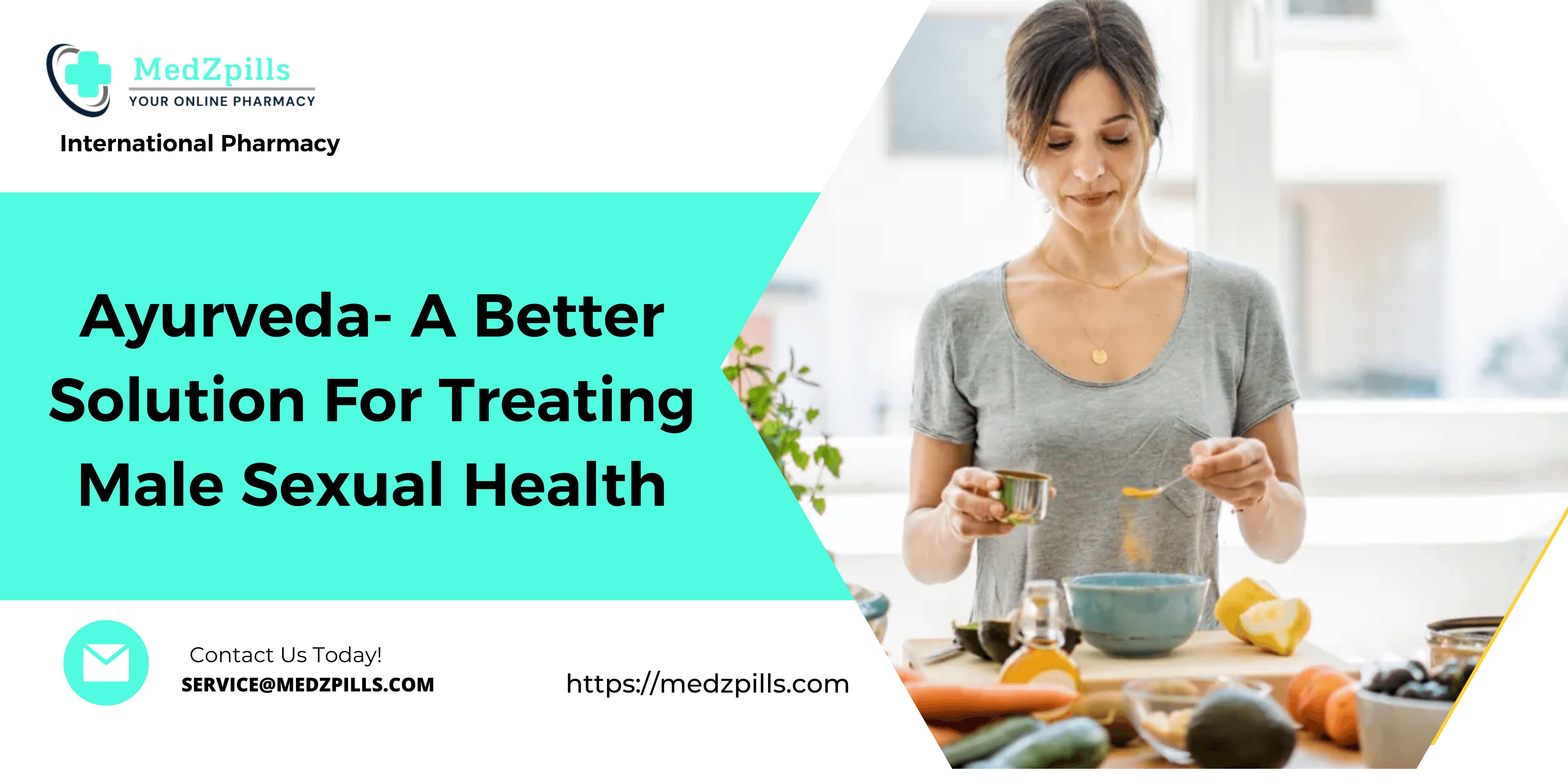 For many years, people have been fighting on the subject matter of Ayurveda vs. Allopathy. Both parties continuously try to prove that they are superior to the other.
In the case of male sexual health, the same fight is continued. From the side of Allopathy, you will find various drugs available to fight male sexual problems, PDE type5 inhibitor medicines (Sildenafil citrate, Tadalafil, Avanafil, and Vardenafil) for erectile dysfunction, Dapoxetine for premature ejaculation, testosterone therapy for low testosterone levels, etc.
In this blog, we will discuss why Ayurveda is better than Allopathy. Also, we will take details of a few herbs that can change your sexual life and experience forever.
Why Should You Choose Ayurveda Over Allopathic Medicine Options?
Here are some reasons to consider choosing Ayurveda over Allopathic medicine for erectile dysfunction issues.
No Side Effects
No matter what medicine you use and how better they suit your body, a few side effects always occur. With time your body might adapt to them, and the side effects might decrease, but they happen no matter if you have been using the medicine for ten years.
Moreover, some side effects of the PDE type-5 inhibitor can be serious, like high blood pressure, painful erections, increased rate of heart, etc.
But in the case of Ayurvedic medicines, there are no side effects. They are completely natural and are made from extracts of plant roots and stems.
Provide Other Health Benefits Also
The herbs you will use to cure your erectile dysfunction do not only stay limited to this particular issue. Ayurvedic treatments can help with other issues like mental stress, improvement of blood flow, immunity, physical strength, etc.
So, why choose only one temporary beneficial Allopathic medicine when you can treat the issue with Ayurveda which will provide hundreds of more benefits to your body in the long term?
Less Expensive
There are two ways of getting the herb when it comes to Ayurveda. The first is that you directly procure them from the plant and then turn it into a form that is easy to consume. In this way, your treatment of erectile dysfunction is completely free. You can also grow some of these plants at your home to procure the herbs easily
But in some cases, the plant is not easily available. In this case, a person can opt for the second option of using herbal supplements. This option can be a bit costly but still less expensive when compared with the ED tablets available in the market.
Different Ayurvedic Treatments You Can Opt For ED
Below is a list of six different Ayurvedic components that can help treat your erectile dysfunction. Please consult with a healthcare professional or Ayurvedic practitioner to determine the most appropriate treatment for your specific needs.
All the herbs are available around you easily, and you can convert them into a consumable form. Still, if you cannot find them, they are available in the market as supplements. Also, we suggest you take them in moderation and don't start using all of them at once.
The Tulsi Beej, also known as the seed that grows up on the top of the basil plant, can be a very great option for getting rid of the male impotence issue.
When you use the seeds regularly, you will notice an improvement in blood flow. Along with that, it is also responsible for improving the strength of penis tissues.
It restores elasticity, which is great for having a harder erection. Libido levels in the body of people using Tulsi Beej increase which is great for arousal. The Tulsi beej also does something that allopathic medicines do not perform, improving the person's stamina. It is going to help them last longer during sexual activity.
The Safed Musali is an aphrodisiac herb that helps resolve the stress-issues and decrease cortisol production in the body. Stress is one of the major reasons why PDE activates in the body because it disrupts the whole process of heart functioning and poses threats.
When the levels of stress decrease, testosterone levels increase, and PDE in blood vessels decreases. It is helpful in the overall improvement of erectile dysfunction in the body. The Safed Musali comes from the yellow-white roots of the Chlorophytum borivilianum plant.
If you use the Ashwagandha herb, you will notice an increase in libido and overall stamina, resolving premature ejaculation. Ashwagandha is available in powder form in the market, procured from the bark of Withania somnifera.
If the powder is made out of roots, it also improves ED from a different angle. It is going to help in stress relieving, which can improve the problem of erectile dysfunction easily. This herb is best for those working high-pressure jobs who don't want to depend on Allopathy for a lifetime.
It is a powder that helps in improving the issues of low semen volume and increases the motility of the sperm. In some cases, this powder Gokshura has helped increase sperm count. It resolves the issue of oligospermia by enhancing the process of spermatogenesis.
Testosterone is responsible for these body activities, and Gokshura helps improve these T levels in the body. If T-levels are improved, the issue of softer erections and premature ejaculation also improves.
Shatavari is not known to improve the situation of erectile dysfunction only. Females suffering from sexual dysfunction can use the herb and gain benefits.
The tincture of the herb can help in the improvement of blood circulation. Also, people who cannot find inner peace and calmness inside their minds can take help from this herb.
When the mind is calm, only then will it function properly. The Shatavari herb also helps in increasing sperm production, which cures spermatogenesis and oligospermia issues.
Infertile males, when using the herb for a few months, can notice their fertility come back as motile sperm count increases.
Maca is a natural herb famous for improving sperm concentration in the male body. It indirectly means that infertile males can regain fertility due to low sperm count and motility.
A lab test on 69 men who are oligospermia and infertility proves the activity of Maca in the body. The sperm count in the bodies of all males increased after using Maca for four weeks.
It also improves the sex drive/ libido levels in the body of both males and females. If a female uses the maca herb, post-menopause dysfunctions will improve beyond your thought.
Conclusion
The benefits of ayurvedic herbs look very interesting when the body doesn't have to pay anything for them in the form of side effects. But they also come with a few working conditions. The results that you achieve from the ayurvedic treatment will appear when you use the herb for a longer period regularly.
Also, if you perform exercise or yoga and take care of your diet, the time herbs take to show action might decrease. The results in the latter case are better than those you get only from using the herbs alone. So, use the herbs wisely.
Disclaimer: The information provided in this blog is for informational purposes only and is not intended to replace professional medical advice, diagnosis, or treatment. Always consult a healthcare professional or qualified Ayurvedic practitioner before starting any new treatment, using herbs, or making any changes to your health regimen, especially if you have existing medical conditions or are taking medications. The author and publisher of this blog disclaim any liability arising directly or indirectly from the use or application of any information contained in this blog.
Disclaimer:
At Medzpills, it is our mission to provide consumers with the best possible, scientifically-backed, and expert-reviewed information. Parry Stone, an expert in the field has reviewed this article, but we caution you that it should not be treated as a substitute for the advice of a qualified medical professional. It is a source of knowledge, potentially helpful in understanding health conditions, lab tests, medications, side effects, drug interactions, warnings, alerts, and more. To ensure the best experience and outcome, we strongly encourage you to consult with your doctor and discuss any concerns or questions you have about a particular disease or medication. Our services are meant to supplement, not replace, the invaluable relationship between doctor and patient.